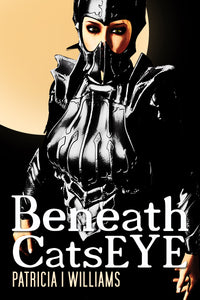 Mythical Legends Publishing
Beneath CatsEYE
Regular price
£6.41
£0.00
Unit price
per
In the not too distant future the Earth's corporation giants and surviving governments decide the cleansing of the overpopulated planet is a necessity. In collusion advertising campaigns draw in the desperate, the fanatic and the soldier for the first colonization of an extraterrestrial body. The ships were quickly filled with volunteers, willing . . . or not.

At the end of a long journey, the few military leaders observed the disaster that spun below them. Cold, bombarded and fading, their new home was clearly less than advertised. So the scientist went to work to speed up the process toward occupying the planet. Years later as the ships' occupants disembarked, hungry eyes looked on.
If you like:
The Outpost, Xena: Warrior Princess, and the Emergence
NOTE: Book ships from our Printer 1 to 5 business days. Most book orders are dropped shipped from the Printer.
BOOK DETAILS
Publisher: Mythical Legends Publishing
Category: Sci-Fantasy
Category: Fantasy, Dragons and Mythical Creatures
Category: Fantasy - Magic
Language: English
MASS-MARKET Paperback 
ISBN-13: 978-1943958498
4.4 x 7 inches
Publication Date: 07/15/2017
Page Count: 206
---